Skelcher Express Haulage
GOING THE EXTRA MILE FOR YOU....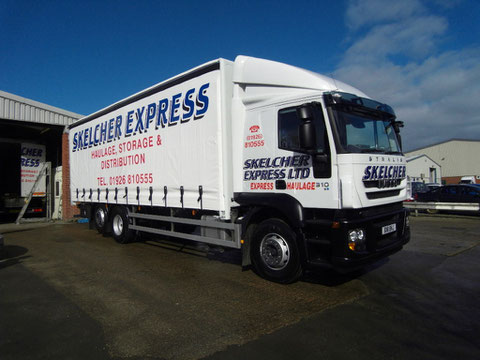 Skelcher Express - established 25 years ago by Richard Skelcher - enjoys a great reputation for customer service and competitive prices.
We have a fleet of multi-purpose vehicles to meet the needs of our many customers (click on 'Photo Gallery' to see some of them) 
We can move anything from a book-case to a bulldozer, to or from any part of the UK.
We keep our prices very competitive because of our fortunate position in South Warwickshire, close to the motorway network. And because we keep a tight control over unnecessary costs but we won't cut corners where it matters - in technology and customer service.